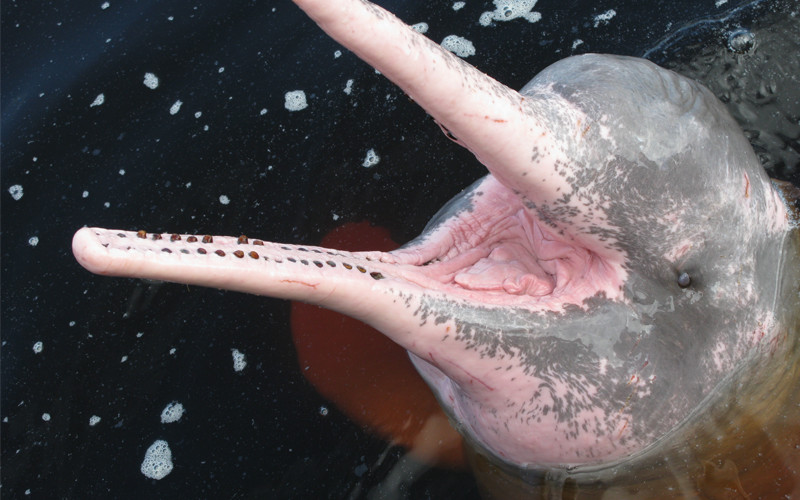 The Amazon River Dolphin (Inia geoffrensis) also known as Boto is the largest species of dolphins that inhabit freshwater.
The pink river dolphin is a freshwater river dolphins who lives in the Amazon and Orinoco rivers in South America.
The Pink river dolphins are freshwater dolphins who live in the Amazon river and the Orinoco River.