Oceanic dolphins are aquatic mammals, members of the Delphinidae family of cetaceans.
According to some sources, there are 42 species of dolphins which belong to the family delphinade of oceanic dolphins.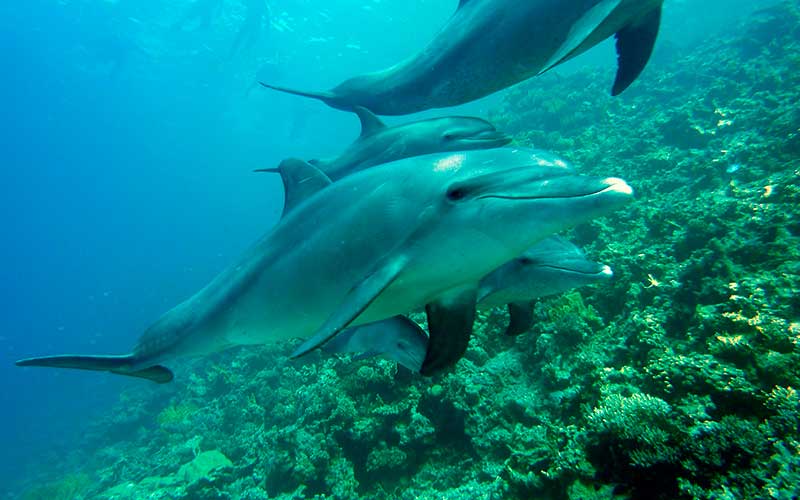 There are 36 different species of dolphins, while some say that there actually 37. It all depends on whether you think the White Whale counts as a dolphin or not. Some say that it does, some say that it doesn't.