Unique Risso's Dolphin. They are also called "Grey dolphins" and fortunately they are not in danger of extinction.
Risso's Dolphins Having Fun. Dolphins perform jumps out of water!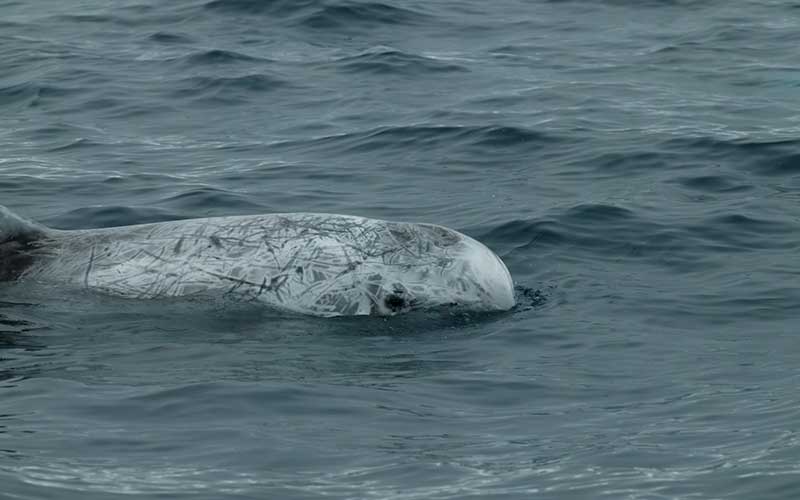 Risso's Dolphin Facts (Grampus griseus). The square design of the head is one of the telling signs of the Risso's Dolphin. They have a long dorsal fin as well as flippers that are recurved and pointed but also elongated.