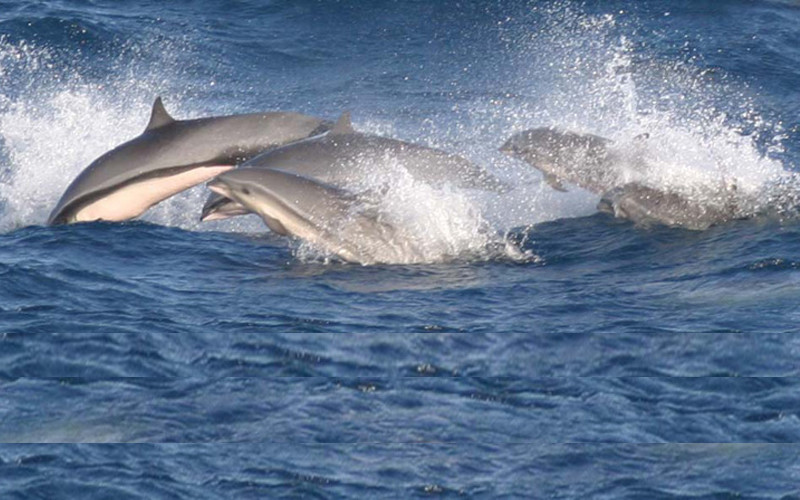 Fraser's Dolphin Facts (Lagenodelphis hosei). The Fraser's dolphin is also well known as the Sarawak dolphin in some areas.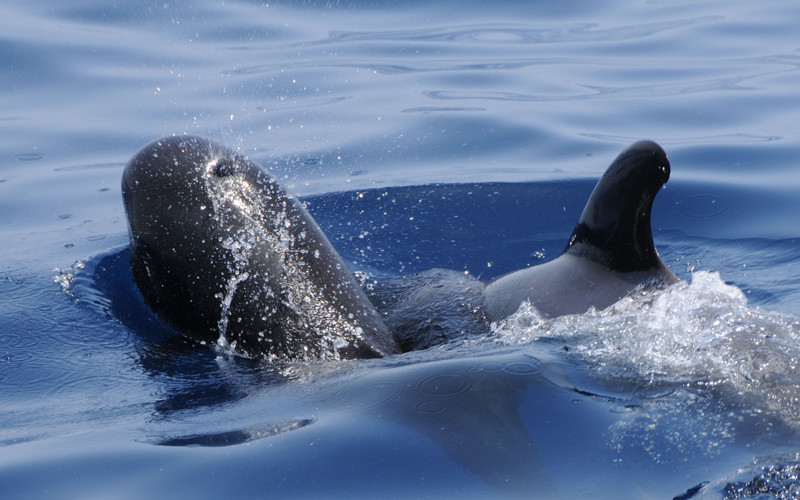 Pilot Whale (Globicephala melas and Globicephala macrorhynchus) are dark brown or black in color with a gray colored saddle located behind the dorsal fin. The pectoral fins are curved but also tapered and narrow.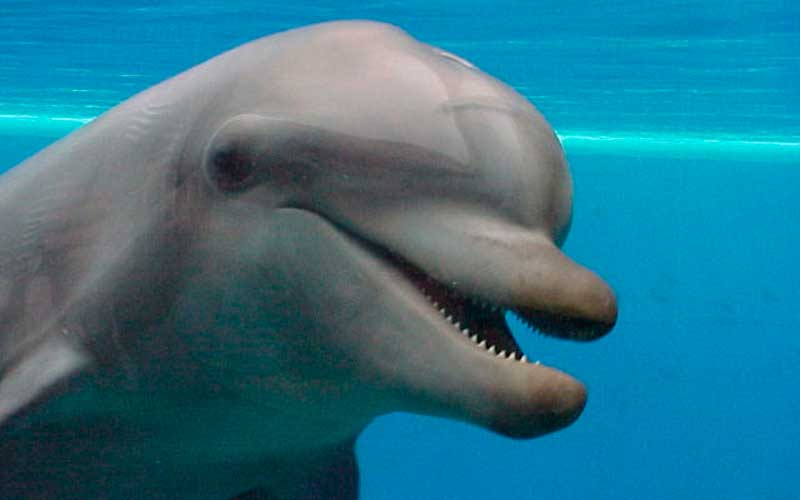 Dolphins are marine mammals that belong to the order Cetacea.