There are many studies out there that compare the size of brains from one living thing to the next.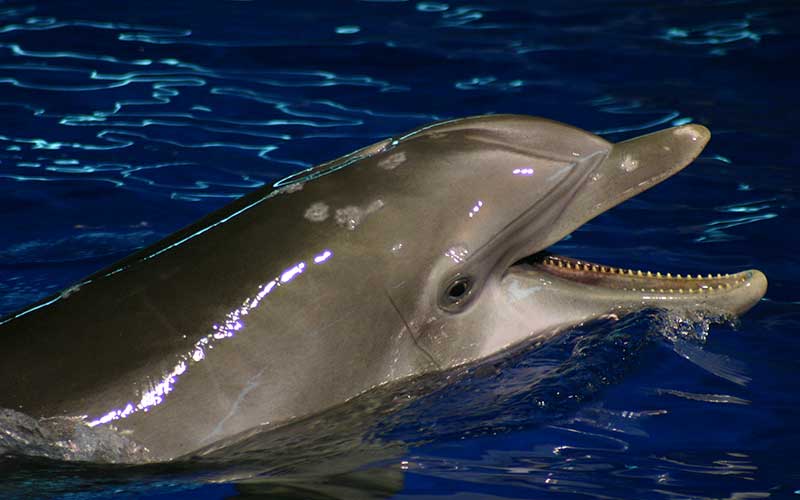 The overall anatomy of the dolphin is very detailed, and designed well for them to survive in the water. They are marine animals, spending their entire life in the water.
The hole on the top of the dolphin is the blowhole. Dolphins breathe through their blowhole.