How to Draw a Dolphin?
Drawing a dolphin is very easy, just follow the four steps below.
Step 1.
Draw the body of the dolphin. Usually dolphins are drawn jumping over the water.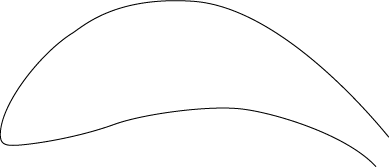 Step 2.
Add the tail, trying to continue the curve of the body in the lower part.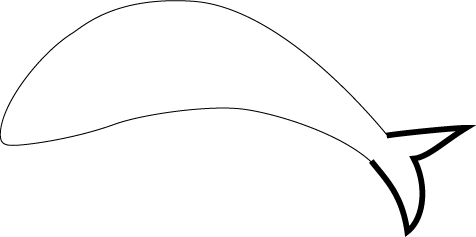 Step 3.
Add the fins, avoiding to draw the top fin too "sharky"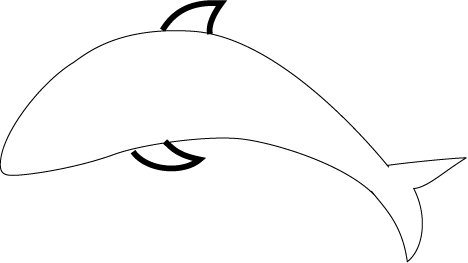 Step 4.
Add the mouth, remember that the smile is the distinctive mark of the dolphin.